iheartblob is an award winning architectural design studio and research collective formed by Aleksandra Belitskaja, Ben James and Shaun McCallum, founded in 2016 - currently based in Vienna. The studio has a strong focus on the Architectural Object, yet, draws on core tenets from an array of philosophical and theoretical principles whilst exploring new models of architectural thinking and constructing.
Wireframes A+D Museum Los Angeles
Wireframes is the first exhibit to track the art of architectural visualization since its inception. The exhibit presents a series of narratives, snapshots from the discipline's vibrant history. Through illustrations, projections, and interactive technologies the visitor is immersed in the story of architectural visualization. With over 30 artists participating, Wireframes exhibits the infinite possibilities for creative visual communication. Artists includeiheartblob, Games of Deletion, Squint,/Opera Hayes Davidson, dBox, Studio AMD, Neoscape, Mir, Luxigon, Alex Roman, and architect-turned-director, Joseph Kosinski.
The Wireframes exhibit was curated by A+D and a global team of visualization experts from Kilograph, Chaos Group, CGarchitect, and Gensler.
The work is meant to both enchant and reflect on the crisis of thought which runs through architecture today by investigating new and established ideas as though they were materials, engaging seriously with hard hitting agendas, whilst remaining at a distance from full immersion.
everyday object explorations through form and architectural theory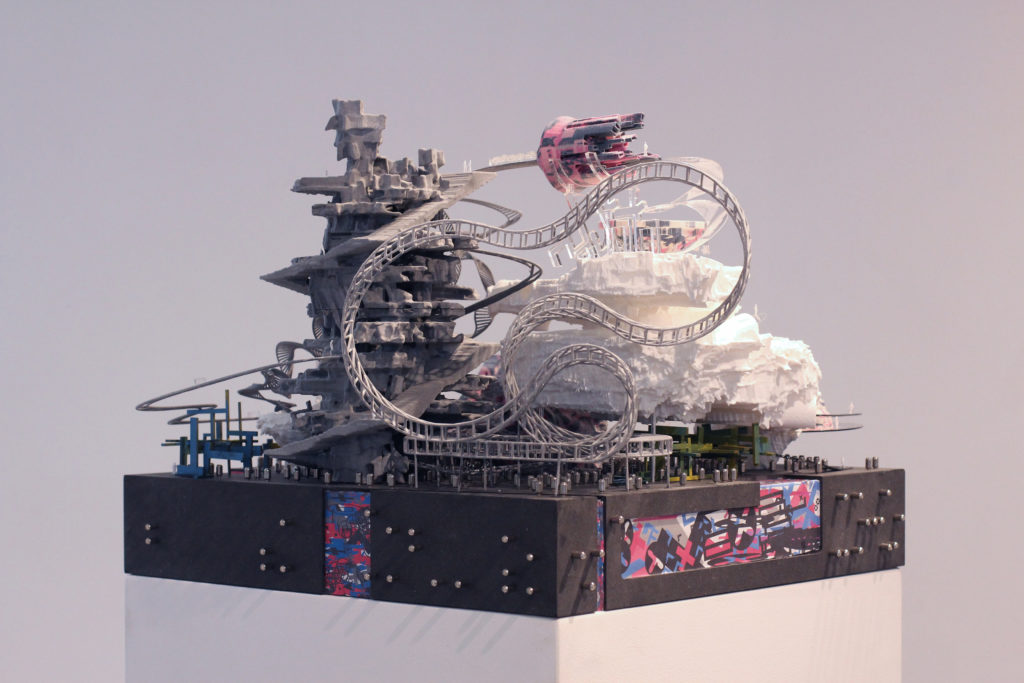 interactive physical model with augmented reality application at Archifringe, Scotland 2018
Kugel Mugel Solo Show - Vienna
architectural objects // technology // people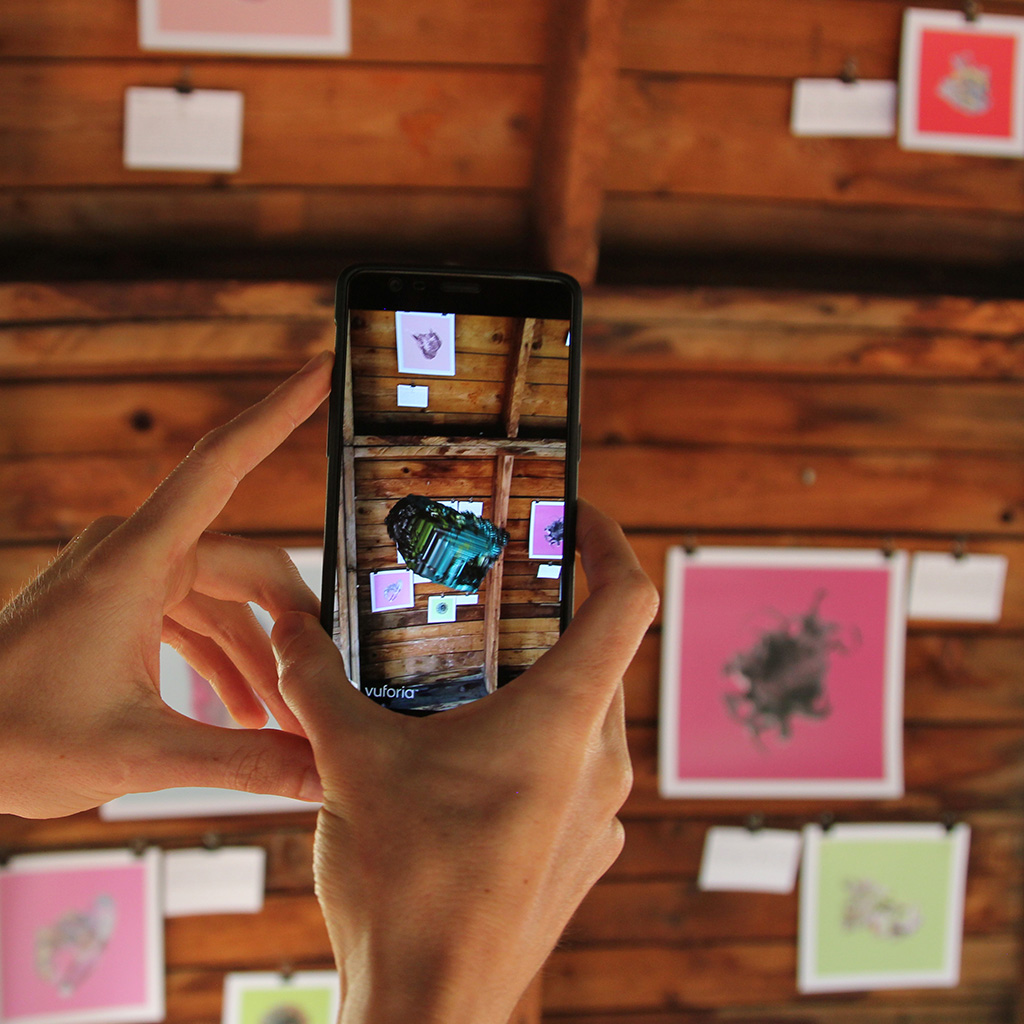 Each project revels in expanding new visual languages of architecture where projects are rarely seen in traditional plan and section but are rather expressed through mixed reality objects, real-time renderings as well as custom designed architectural software in an attempt to reflect their Lagrangian derivations. Through the exploration of these mediums, the work always enables new discussion surrounding our current cultural, practical and theoretical framework in which architecture resides.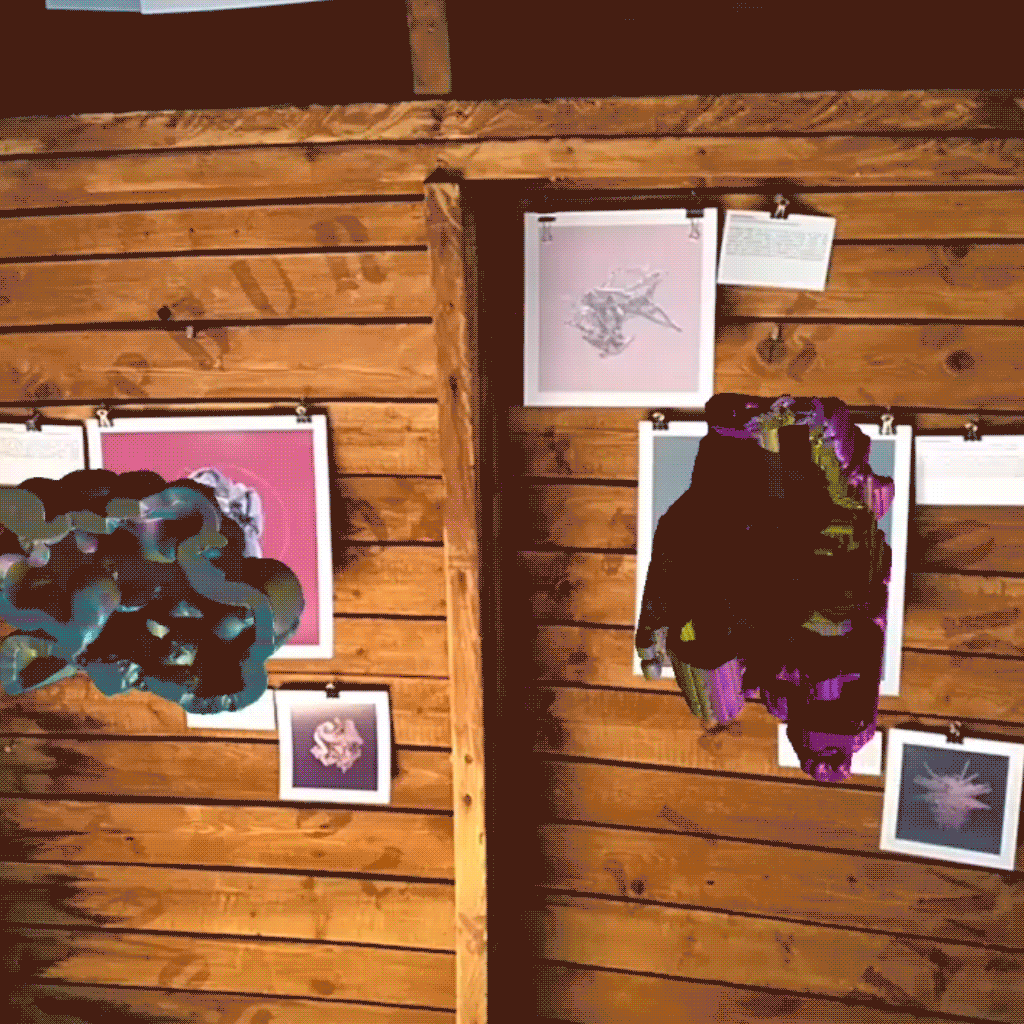 3-ways
A+D Museum
Los Angeles
3-ways is a display of characters at a 1:1 scale.
3-ways is a collection of blank objects with a sense of familiarity.
3-ways is a projection of possibilities at the scale in which they propose to be.
3-ways is not a representation, or a model but is a projection of what is, what could be and what should have been.
3-ways allows for a simultaneous commonality and outlier in the same light.
3-ways is a 3-ways of seeing 3 characters in conversation.
in collaboration w/ Synthesis DNA
2018 "Wireframes: The Visualisation of Architecture" (Group Exhibition), A+D Museum, Los Angeles, US

2018 "New Ruralism 新乡村主义" (Lecture), Architectural Association Visiting School, Shenzhen, CN

2018 "In Search of Matryoshka Extravaganza" (Publication), KoozArch, London, UK

2018 "Frankentypes" (Group Exhibition), Architecture Fringe Festival, Scotland, UK

2018 "3-Ways" (Group Exhibition), A+D Museum, Los Angeles, US

2017 "Souvenirs: New New York Icons" (Group Exhibition), Storefront For Art and Architecture, New York, US

2017 "iheartblob" (Solo Exhibition), KugelMugel, Vienna, AT

2017 "Freedom of Expression", Cape Cod Museum of Art, Massachusetts, US
2017 "Amphibious Habitats" (Group Exhibition), La Termica, Malaga, ES

2017 UCL Bartlett LOBBY (Competition), 3rd Place, London, UK

2017 Ed Magazine (Print Publication), Archinect, Los Angeles, US